About Me – Emma Fullwood
Qualified Stott Pilates – Ante & Post Natal Fitness Expert
It was becoming a mother to my boy (now aged 5) that I began to realise how difficult it is to juggle sleep deprivation and time with wanting to lose the baby weight and get fit.
Before motherhood, I worked full time and still found the energy to teach fitness to clients and group classes at least 4 times a week.
During pregnancy, I was active and ate well despite gaining a lot of extra pounds and struggled with oedema (swelling).  I was convinced however that once the baby arrived I would spring back into shape and get back to fitness.
However, as an exhausted and totally overwhelmed new mum, I was upset and lacked body confidence. I also suffered from bouts of depression due to this and I desperately wanted to get fit and healthy again.
My boy fed hourly day and night – I was utterly exhausted without any family help.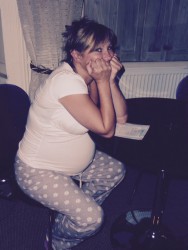 My first steps into postnatal exercise was to make sure I walked everywhere – I then sold my car in order to pay for postnatal personal training sessions and asked family to help towards childcare so I could get an hour or two free time per week.
It was these 121 sessions that helped me get back into fitness and healthy eating.  I tried attending the hardcore cardio sessions however with very little sleep my energy levels were low and would find every excuse not to go.  I also suffered with shoulder and neck pain due to poor posture and also discovered I had Diastasis Recti (tummy separation).
It was once I gained my body confidence back that I decided to further my fitness career and become a working mother and now the director of Zipped Up Mums.   I passed my Ante and Postnatal exercise exams as well as my Stott Pilates Exam and have done extensive research into the best type of exercise and nutrition to help mums with pelvic floor issues, tummy separation and SPD as well as weight loss and toning. I also recently placed 3rd in the Natural Bikini UFE Competition.
The Stott Pilates qualification also gave me great knowledge in posture awareness and I now look at every individual as if they are a skeleton and helping to correct poor posture and eliminate aches and pains caused by posture problems has become a passion of mine. By simply standing taller with an active core means everyone can look taller and slimmer without losing any weight! Bonus!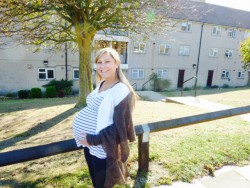 Zipped Up Mums is a challenging postnatal exercise work out and I will push you but I also understand that sleep deprivation and hormones can sometimes mean you have less energy. I encourage homework, I will go on and on about posture, I want you to get body confident again, be happier, healthier and stronger.
Couple this with our postnatal nutritional 6 week Supercharge Club Online Mission where you will be educated as to the right things to eat and when and you will feel better in no time.
Stop thinking about it and start doing it!!!!
Emma xxxxx